Lemur is a little app that makes routine meal planning less annoying.
Schedule your meals, share your plan with your family, remember what you eat, and do it all quickly and simply.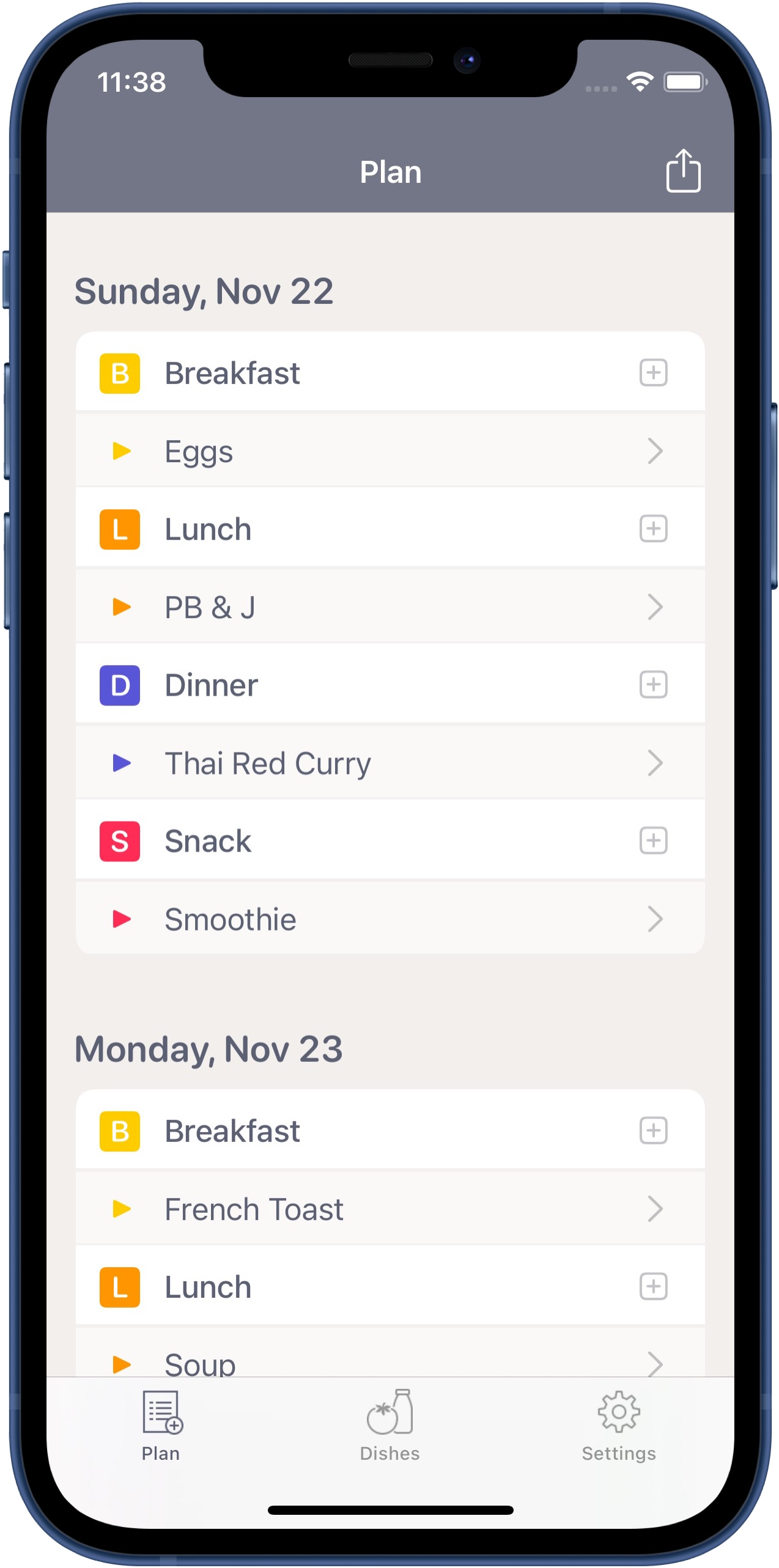 Make a plan.
Lemur helps you plan. Assign dishes to meals, and make sure you're covered for the week.
Have picky eaters? Different needs for different days? Customizable and hideable meal types make Lemur flexible.
Remember what the hell you eat.
Find what you're looking for. Add new dishes without a lot of work.
You can set some dishes aside for planning by marking with a ⭐️ or for filter for the stuff that's really difficult for when you have more capacity to cook on the weekends.
Filter by prepared or restaurant, main or side dish.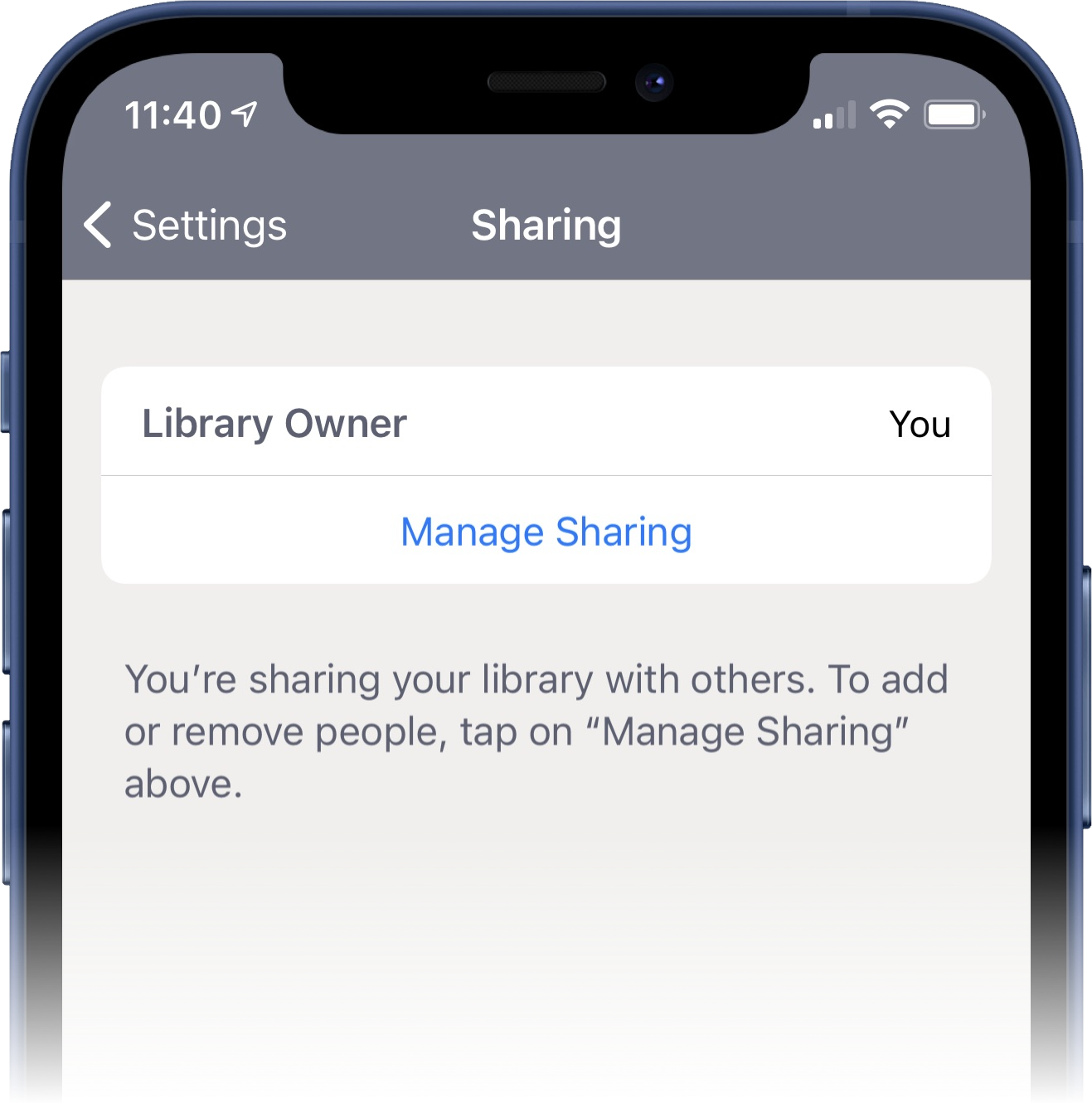 Keep everyone in the loop. Securely.
iCloud Sharing makes it easy to share a single plan for everyone in the family.
iCloud Sync is secure and private. No accounts, no servers, no ads.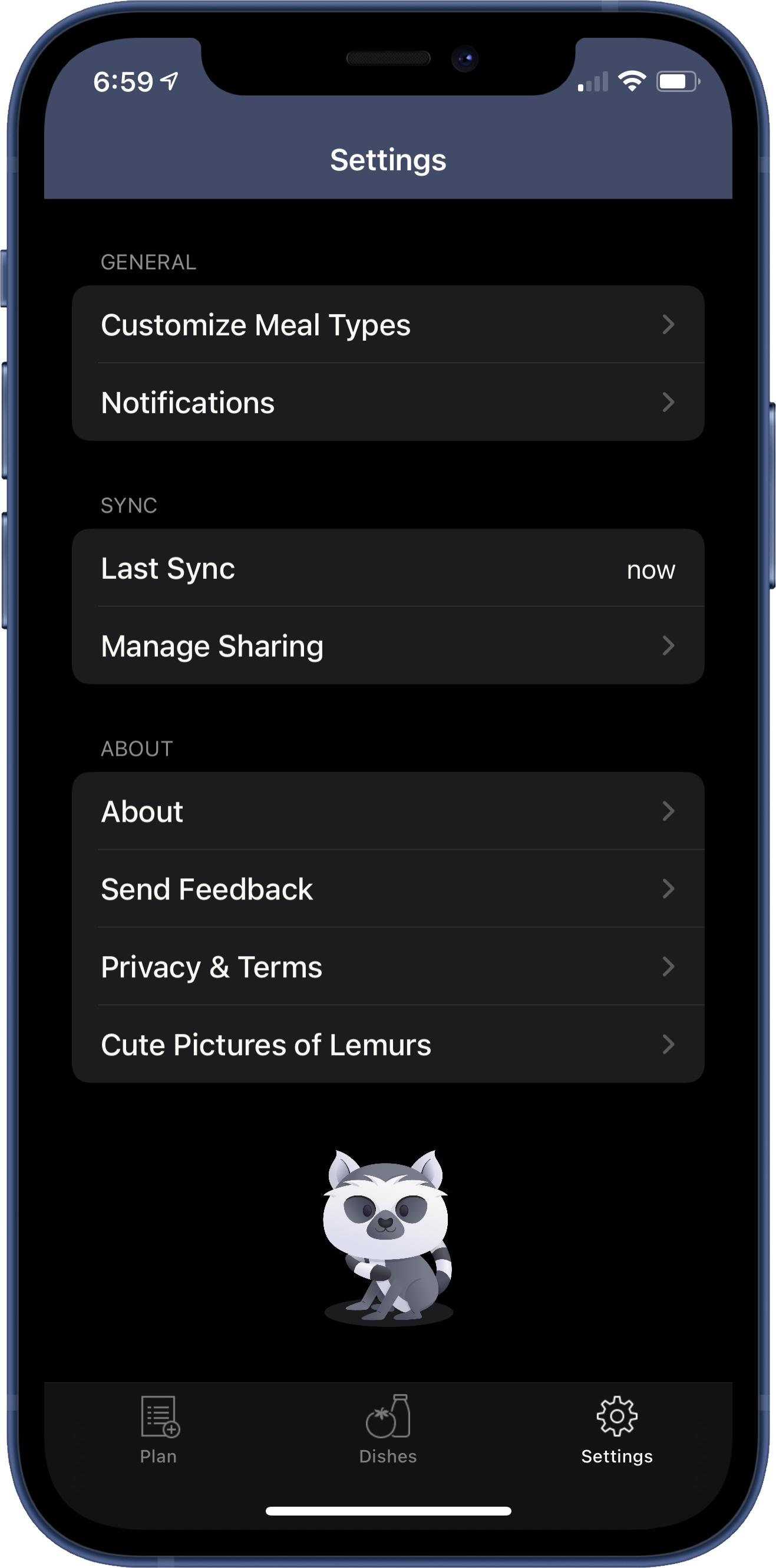 And other great stuff...
Dark mode
iOS 14 widget
Mark meals as leftovers
Quick-create for dishes
Difficulty filtering